Creative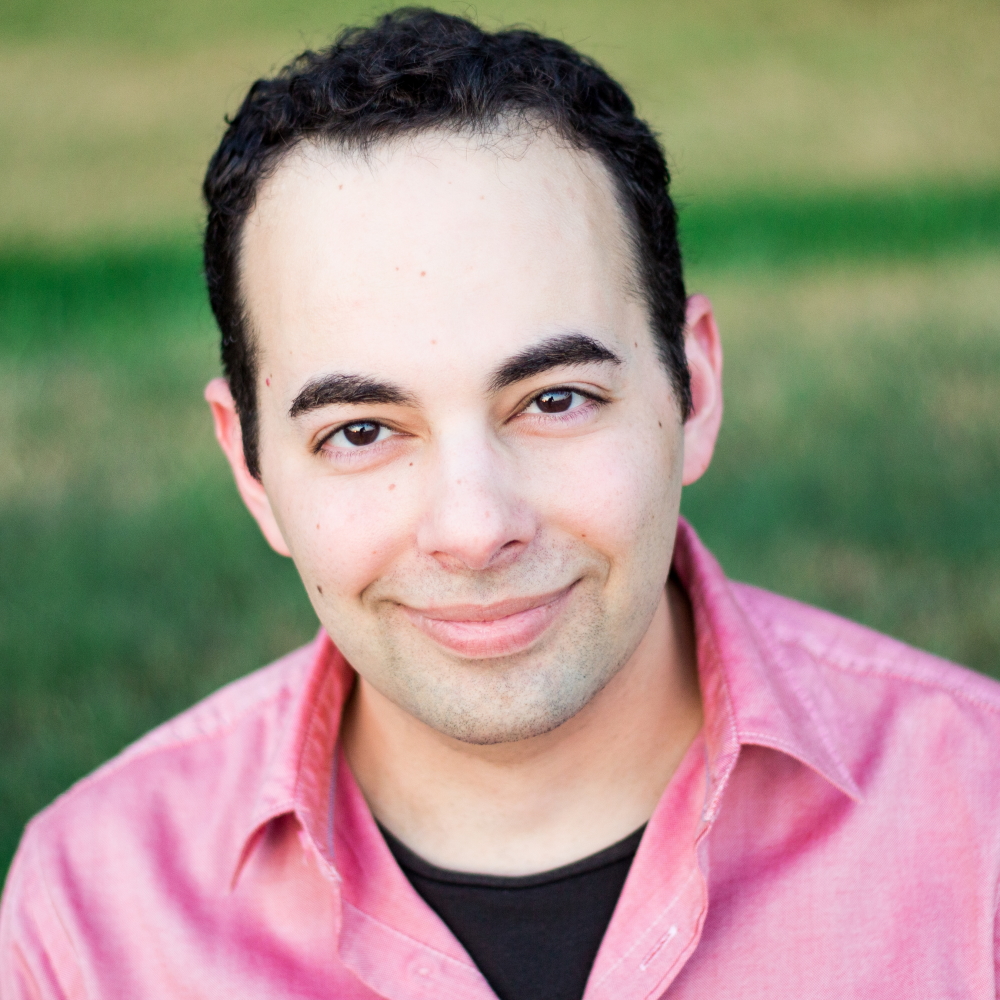 AARON ALON (Book, Lyrics, Music, Arrangements) is an award-winning writer, composer, and director-producer. BULLY, the feature film musical he wrote and directed, was screened in film festivals around the world, winning over 20 festival awards, including Best Picture and Best Director. His classical music has also been performed around the world, released on five CDs, and awarded numerous national and international composition honors. He is a member of ASCAP and is a founding member and president of the Board of Directors of Thunderclap Productions, a nonprofit production company based in Houston. He holds a doctorate in music composition from Rice University and is a Professor of Music and Chair of Music and Drama at Lone Star College-University Park in Houston, TX. Learn more at aaronalon.com.
---
Consultants
We are profoundly grateful for the script review, historical and cultural guidance, and advice from our project consultants.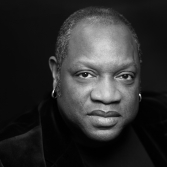 LOUIS CHUDE-SOKEI is a writer and scholar who teaches at Boston University and directs the African American Studies Program. His work includes the award-winning The Last Darky: Bert Williams, Black on Black Minstrelsy and the African Diaspora (2005) and The Sound of Culture: Diaspora and Black Technopoetics (2015). Forthcoming are Floating in A Most Peculiar Way: A Memoir (Houghton Mifflin Harcourt, 2021) and Dr. Satan's Echo Chamber and Other Essays (Wesleyan University Press).  He is the Editor in Chief of The Black Scholar, one of the oldest and leading journals of Black Studies in America and the founder of the sonic art and archival project, Echolocution.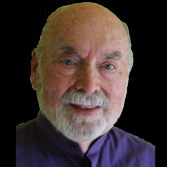 FRANK CULLEN (Vaudeville historical consultant) is a former stage performer, designer, director, and producer. He is a co-founder with Donald McNeilly of the American Vaudeville Museum (AVM), whose collections were installed in 2009 at Special Collections, Main Library in the University of Arizona - Tucson. He is the author of forty quarterly issues of Vaudeville Times (1998-2008) and co-author with McNeilly of the two-volume Vaudeville, Old & New: an Encyclopedia of Variety Performers in America (2006, Routledge Press). He and McNeilly were honored in 2011 for "Excellence in the Preservation of Theatre History" by the New York Theatre Museum. He also co-authored with McNeilly seven Porridge Sisters Adventures, an historical fiction series about Boston show business spanning 1908–1933. Cullen currently curates and hosts "Exceptional Films of Every Era and Many Lands."
---
Cast of the Concept Cast Recording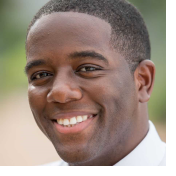 DANTÉ ANDERSON (Bert Williams) is a native Houstonian pursuing a master's in vocal performance at the University of St. Thomas. His credits include Gaith Foster's PULSATE: A VAMPIRE MUSICAL, Main St. Theatre's ALEXANDER AND THE TERRIBLE HORRIBLE, NO GOOD, VERY BAD DAY, George St. Playhouse's AUSTIN THE UNSTOPPABLE, Island ETC's HAIR, and Horse Head Theatre's CHURCH.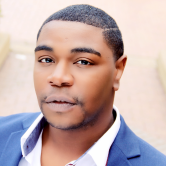 PRESTON ANDREWS (George Walker) is thrilled to be a part of this beautiful new musical. Recent credits for the Houston, Texas native include the world premiere of LADY OF AGREDA (Lady in Blue Productions), AIDA (Houston Grand Opera), FOR TONIGHT (Queensbury Theatre), ELF! (Queensbury Theatre), OKLAHOMA! (TUTS), CAMELOT (Natchez Opera Festival), and SHOW BOAT (Utah Festival). Proud member of Actor's Equity. Education: Vocal Performance, MA (The University of Alabama), and BA in Music (SHSU). My endless gratitude, and admiration to the entire creative team.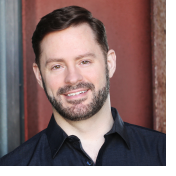 BRAD GOERTZ (Follies Singer) is a native Houstonian who has been involved in several Thunderclap Productions including FAMILY PORTRAIT (2010), WILDE (2011), and Aaron Alon's award-winning short film BULLY: A MUSICAL (2017). Most recently appeared in PULSATE: A VAMPIRE MUSICAL (Detroit) at Prohibition. Evelyn Rubenstein Jewish Community Center: MOONLIGHT AND MAGNOLIAS (Ben Hecht), GOD OF VENGEANCE (Shlyome), LAUGHTER ON THE 23RD FLOOR (Milt Fields), THE CHOSEN (Reuven Malter), and STARS OF DAVID (multiple characters). Stages Repertory Theater: A MIDNIGHT CLEAR (Raymond Tester, 2017 world premiere), NEXT TO NORMAL (Dan Goodman) and THE GREAT AMERICAN TRAILER PARK MUSICAL (Norbert Garstecki, 2011 and 2018). Music Box Theater: COMPANY (Harry) and I LOVE YOU, YOU'RE PERFECT, NOW CHANGE! (Man 1). Obsidian Art Space: NEXT FALL (Adam). TheatreLaB: GONE MISSING (multiple characters). Texas Repertory Theatre: FOREVER PLAID – PLAID TIDINGS (Smudge). Country Playhouse (now Queensbury Theatre): RENT (Roger) and LITTLE WOMEN – THE MUSICAL (John Brooke). Brad holds a Master of Science degree in Human Resource Development.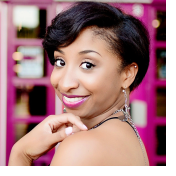 REGINA MORGAN (Lottie Thompson) - Houston native, Regina Morgan is noted for "consistently delivering powerhouse opera vocals". In the 2019-20 season, she appeared with TUTS in ELF: THE MUSICAL along with RAGTIME in the 2018-19 season. She has been seen as Barbarina (LE NOZZE DI FIGARO), Sophie (EMMELINE), Soprano I (HYDROGEN JUKEBOX), Laeticia (THE OLD MAID AND THE THIEF, WTBU radio broadcast), Mrs. Anderssen (A LITTLE NIGHT MUSIC), Marie (LA FILLE DU REGIMENT scenes). Equally at home on the concert stage, she has appeared as Eve in The Creation with Boston University's Symphony Orchestra and Symphonic Chorus; Handel's Messiah with the Masterworks Chorale and John Rutter's Magnificat as the soprano soloist with Neponset Choral Society. She received her Master of Music in Voice Performance from Boston University and Bachelor of Arts in Music from Sam Houston State University.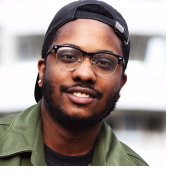 SEKOU NANCE (Young Bert) was born in New Orleans, LA on May 1st, 1994. He began his studies of music theater at the American Musical and Dramatic Academy of the Performing Arts in Los Angeles, CA in 2017. It was there that Sekou understudied for the roles of The Student (HELLO AGAIN), Paul (KISS ME KATE), and Mitch Mahoney (SPELLING BEE). Sekou also performed two cabaret shows at AMDA called the Cafe Series where he performed Callum Scott's rendition of "Dancing on My Own" by Robyn and "Bad Idea" from the musical WAITRESS. Special thanks to his mother for the support she has given him throughout life and his two sisters who love him unconditionally.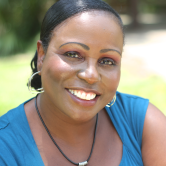 TAMARA SILER (Ida B. Wells-Barnett) - Veteran of over 80 theatrical productions in around Houston. Thunderclap Productions: THE GREAT STORM; Stages Repertory Theatre: PANTO HANSEL AND GRETEL (Witch), XANADU (2014, 2017 – Melpomene), BAT BOY: THE MUSICAL (Ruthie/Ned). Ensemble Theatre: FRONT PORCH SOCIETY (World Premiere – Winnie), ONCE ON THIS ISLAND (Asaka). Main Street Theater: WORKING (Maggie Holmes), PUTTING IT TOGETHER (The Wife), DOG ACT (Zetta Stone), CAROLINE, OR CHANGE (Caroline), SEUSSICAL THE MUSICAL (Sour Kangaroo). TUTS: THE BEST LITTLE WHOREHOUSE IN TEXAS (Jewel), CHESS (Ensemble), LITTLE SHOP OF HORRORS (Ronnette). Music Box Theatre: AVENUE Q (Gary Coleman). Bayou City Concert Musicals: ON THE TOWN (Hildy). Country Playhouse/Queensbury Theatre: HAIRSPRAY (Motormouth Maybelle), DREAMGIRLS (Effie). The Little Room Downstairs: A NEW BRAIN (Lisa). New Heights Theatre: THE LIFE (Queen). KMS Musicals: CHILDREN OF EDEN (Ensemble), PARADE (Ensemble, Angela). Film: First Mourner in the award winning short film BULLY: A Musical, Thunderclap Productions. Graduate of Houston's High School for the Performing and Visual Arts and Rice University (BA, History). Tamara is also Deputy Director of Admission – Access and Inclusion at Rice University.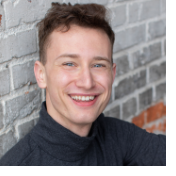 NOAH TIERNEY (Charlie Fields) is thrilled to be singing the role of Charlie Fields for this project! He is from Waverly, Nebraska and a recent graduate of Nebraska Wesleyan University (BFA Musical Theatre), with credits including AMERICAN IDIOT (Tunny), TRIBES (Billy), NEWSIES (Davey), [TITLE OF SHOW] (Hunter), and ALL SHOOK UP (Dennis). He was also a part of the ASCAP workshop in Lincoln, NE in REBEL GENIUS (Albert Einstein).
Ensemble of the Concept Cast Recording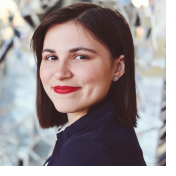 KENDALL BANASIAK (Alto) is a mezzo-soprano from Spring, Texas. She has been studying classical voice since 2016. Kendall has performed in the opera choruses for  Offenbach's ORPHEUS IN THE UNDERWORLD and Menotti's AMELIA GOES TO THE BALL, both with the Moores Opera House at the University of Houston. Kendall has studied with Gottfried Schiller and Lindsay Russell and currently studies with Joseph Evans, world renowned tenor, at University of Houston's Moores School of Music.
BRIAN CHAMBERS (Tenor) is thrilled to be joining the cast of THE GREAT WHITE WAY. From Valencia California, Brian has a BA from Texas Tech University. Select credits: PARADE, ADRIFT IN MACAO, MAMMA MIA, BOEING BOEING, THE CHOSEN, TITANIC THE MUSICAL, DON'T DRESS FOR DINNER, LITTLE WOMEN, BEAUTY AND THE BEAST, MAN OF LA MANCHA, THE CHRISTIANS, FAUST, and Carmina Burana. COMPANIES: Island ETC, Dirt Dog Theatre Company, Cone Man Running, Main Street Theatre, Kirkwood Music Services, Unity Theatre, Lone Star Lyric, Lubbock Moonlight Musicals, Queensbury Theatre, Alley Theatre and Houston Symphony. Thank you to my wife Misty for all her love and support. www.brianchambersactor.com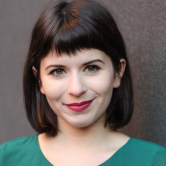 MARISSA HOWARD (Soprano) is a coloratura soprano originally from Littleton, Colorado. A recent graduate of the University of Memphis, Marissa received her master's while studying with Mary Wilson. Professional debut – Opera Memphis: MADAMA BUTTERFLY and H.M.S. PINAFORE. Memphis Youth Symphony: 2018-2019 Soloist. University of Memphis Woodwind Orchestra: Soloist. University of Memphis: lead roles in DIE ZAUBERFLÖTE and THE TENDER LAND. Memphis Light Opera: Gianetta in THE GONDOLIERS (2019). Cedar Summerstock Theater: THE PIRATES OF PENZANCE, ANNIE, and John Hudson's MAIN TRAVELLED ROADS (regional premiere). Varna International: DON GIOVANNI. Roosevelt University: R.S.V.P. and CAPTAIN LOVELOCK. Greenhouse Theatre: MAP'S CAFÉ (premiere). Upcoming – Miami Classical Music Festival: Cinderella in INTO THE WOODS. Awards: first place, Beethoven's Young Artist competition (2018 & 2019), finalist, University of Memphis Concerto Competition (2018).
MARIO V. NEGRON-SWEENEY (Tenor) was born and raised in Texas City, Texas. He is a junior at Texas City High School. Mario has been acting and singing since the age of 6. BATAVA Productions (dir. Relana Luss): THE LITTLE MERMAID JR. (Flounder), HONK JR. (Ugly Duckling), LION KING JR. (Pumba). Jogful Theatre: ANNIE JR. (Daddy Warbucks), SHREK (Shrek), HIGH SCHOOL MUSICAL (Troy Bolton), BEAUTY AND THE BEAST (Beast), ONCE ON THIS ISLAND (Agwe), GODSPELL (Jesus). I-Theatrics DVD Choreography at Theatre Under the Stars (dir. Steven Kennedy and Tim McDonald): JUNGLE BOOK (Baloo). Mario has performed in numerous Disney choreography DVDs and has been the recipient of several awards: Junior Theatre Festival All-Star Cast Member: Atlanta (2013, 2014), Disney DVD Choreography Golden Ticket to NYC (2013-2017), Most Promising Male Performer: NYC Young Performers of America (2015, 2017, 2018). Choir Awards: Regional Concert Choir and Top Male Soloist Mississippi Convention (2020).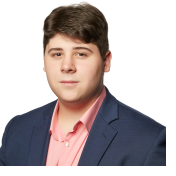 DAVIAN RAGGIO (Tenor) is very excited to be working on THE GREAT WHITE WAY. Davian is a Houston native and a graduating senior of the class of 2020 from Pearland High School. He will be attending Baylor University this fall as a Vocal Performance major, in hopes of pursuing a career in opera. Some of his roles include:  Operativo Houston (dir. Brian Yeakley): INTO THE WOODS (Jack), SHE LOVES ME (Head waiter, Kodaly). Pearland High School (dir. Andrea Mashman): CATS (MungoJerrie), ANYTHING GOES (Ship's Captain). Boom Theater (dir. Ben Dominguez): EDGES (Man 1). Some of Davian's awards/achievements include: Tommy tune nomination for his role as "Ship's Captain" in the musical ANYTHING GOES, Member of the TMEA 2020 All-State Mixed Choir, Finalist in the Houston Grand Opera's Baur's Family Voice Studio auditions.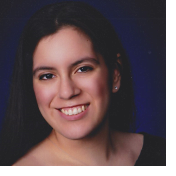 BETHANY ROMO (Soprano) is from Spring, Texas and is thrilled to be part of the ensemble for this cast recording! Bethany has been singing since the age of 9 and acting since she was 16. Some of her favorite roles to date include Chava (Christian Community Theatre's FIDDLER ON THE ROOF), Cindy Lou Who (The Owen Theatre's SEUSSICAL THE MUSICALl), and Big Kid/Ensemble (Lone Star College - North Harris' MATILDA THE MUSICAL). In the Fall 2019, she also wrote, directed and choreographed her first play, LITTLE STEPS, which was performed in ImagineNation Theatre's production of Imagine7. She would like to thank her family and friends for all of their support.
JOHN WATKINS (Tenor) is an actor and singer based in Houston, Texas. John trained at the William Esper Studio in New York City and has performed in Houston for the last five years at various companies including Houston Grand Opera, Alley Theatre, Rogue Productions, Obsidian Theatre, and others. Favorite credits include Sunset Boulevard (Joe Gillis), The Wild Party (Burrs), The Mystery of Edwin Drood (Bazzard), and Peter and the Starcatcher ( Leonard Aster).
Members of the cast (listed above) or production team (listed below) who are also singing in the ensemble are: Preston Andrews (baritone), Leah Dyer (soprano), Brad Goertz (baritone), and Tamara Siler (alto).
Production Team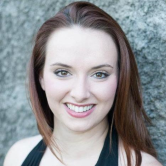 LEAH DYER (Vocal Coach) is a classically trained soprano with extensive performance experience in opera, oratorio, musical theater and jazz. She made her Carnegie Hall debut as a soprano soloist with the New York Pops. She has also served as a resident artist with Opera Theater Pittsburgh, Pine Mountain Music Festival, Opera Saratoga, Central City Opera and Quantum Theatre. While she loves performing, her first love is teaching students to develop a deep appreciation of music in its varied forms and settings, whether that be in a classroom, concert or private lesson setting. Dyer is a member of National Association of Teachers of Singing, American Guild of Musical Artist, Phi Kappa Phi and Phi Kappa Lambda.